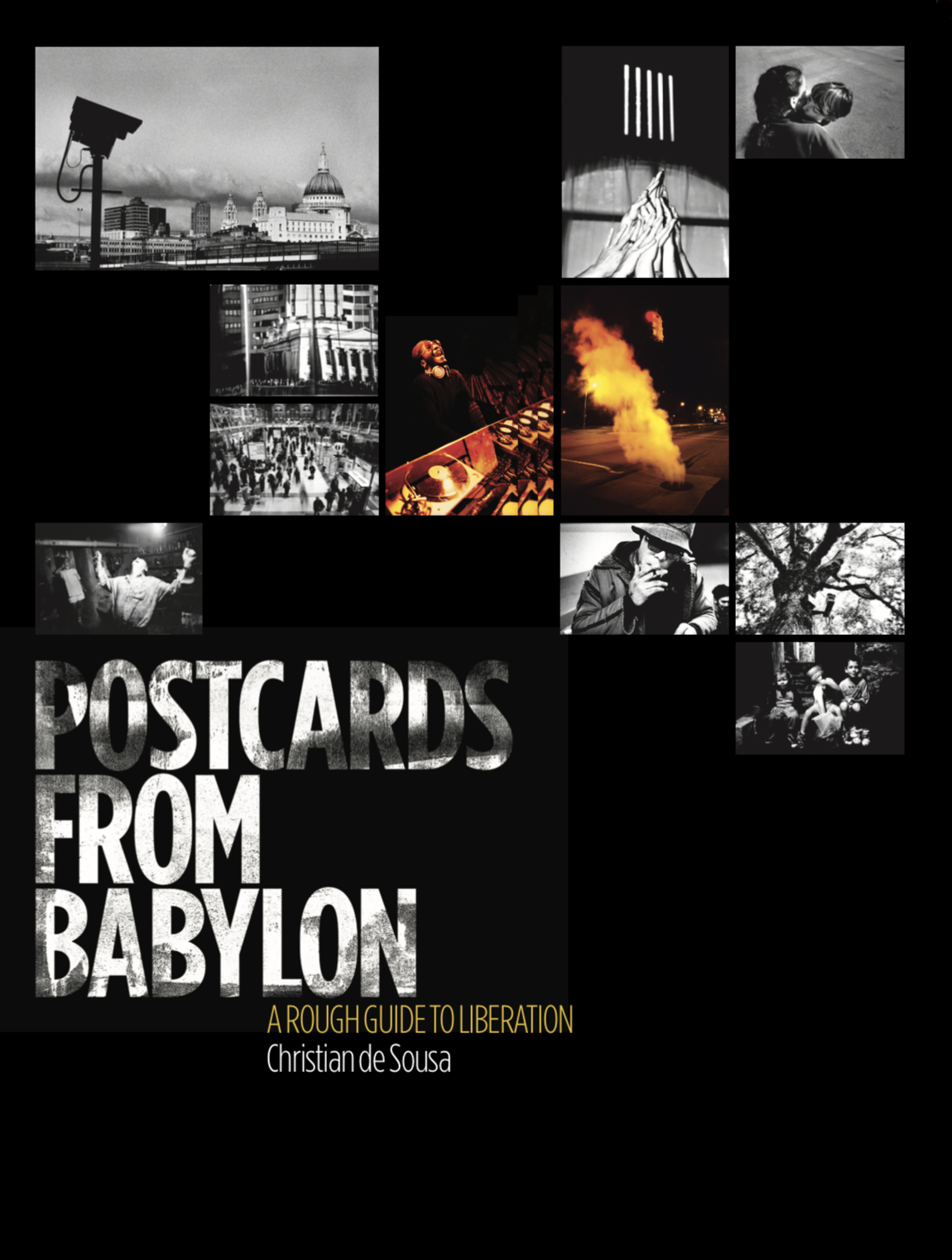 Postcards from Babylon
A Rough Guide to Liberation
by Christian de Sousa
Published by Lecturis Books, 2012
Hardback with Exposed Binding
London, New York, Tokyo; circa the turn of the second millennium AD. The original unreal cities, nerve centres of a changing world that seems to be tipping into chaos.

What's the story? How did we get here and what are we going to do? The labyrinth of modern life seems to offer little in the way of answers.

But sometimes, out on the streets under an open sky, or on a dancefloor deep in music, things begin to make more sense. Then it feels like there could be other, less terminal and more soulful ways of living on the planet.

My grandfather gave me a camera, so I'm using it to document our condition, drop into the present moment and find the pathways leading home.
Get a free PDF version of Postcards from Babylon by supporting me on Patreon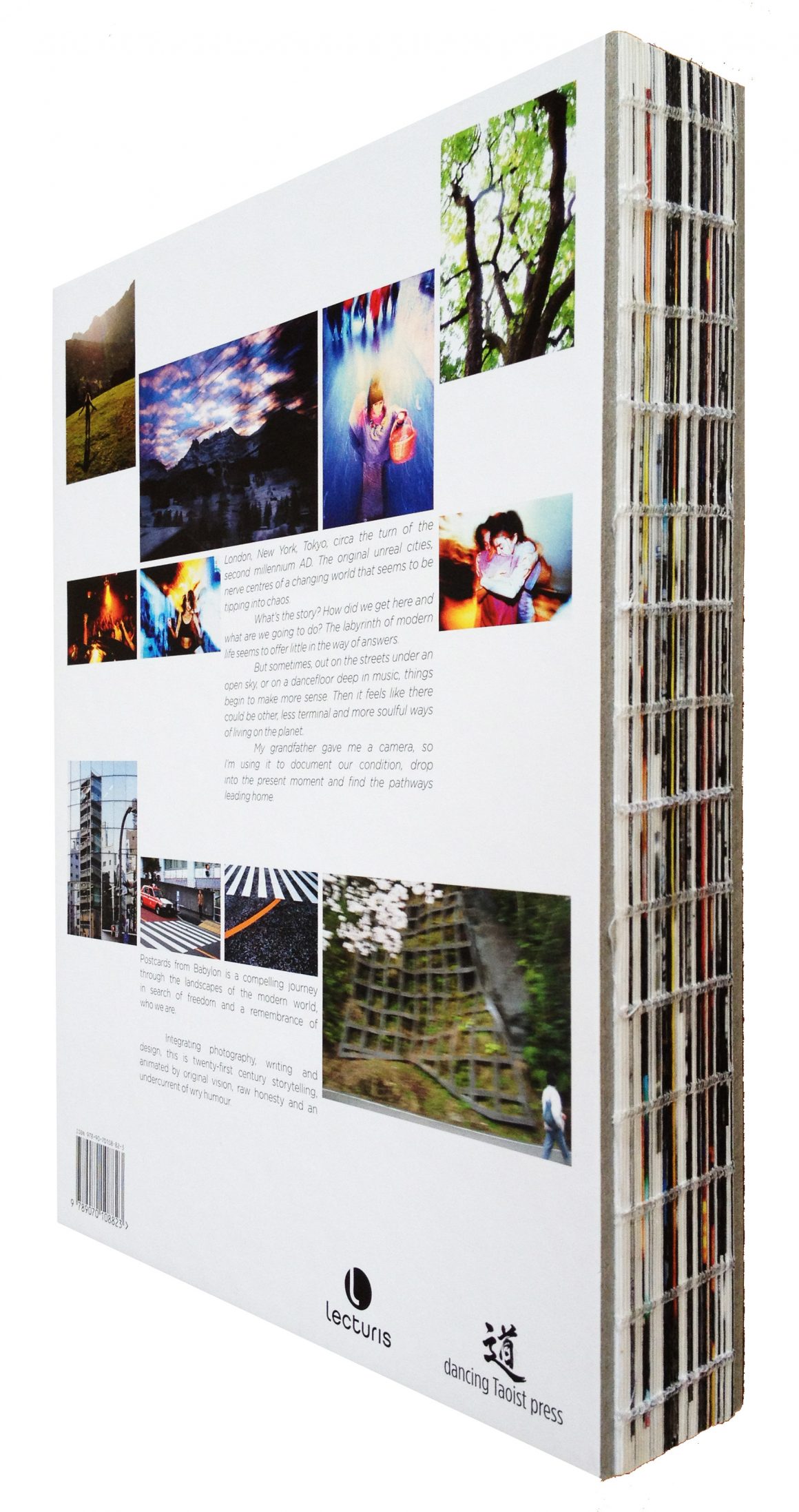 Postcards from Babylon is a book about the state of the world and the search for individual and collective liberation.

Photographed and written over 14 years, it combines reportage, memoir and subcultural journeys in urban landscape, politics, music and spiritual practice.

PfB was published in 2012 and landed on the displays at Tate Modern bookshop shortly after its release.

There's a few copies still around on the internet, or if you're interested in getting a signed copy, some are available as benefits for early subscribers to the top tier of my upcoming Patreon. Or send me a mail and I'll see what I can do.

The book was followed by a series of associated invitations over 7 years, including an exhibition, audio-visual live show, micro-festival, postcard-writing invitations, blog & stream, and at last the album of spoken word and music made with Alex Forster and released in 2019.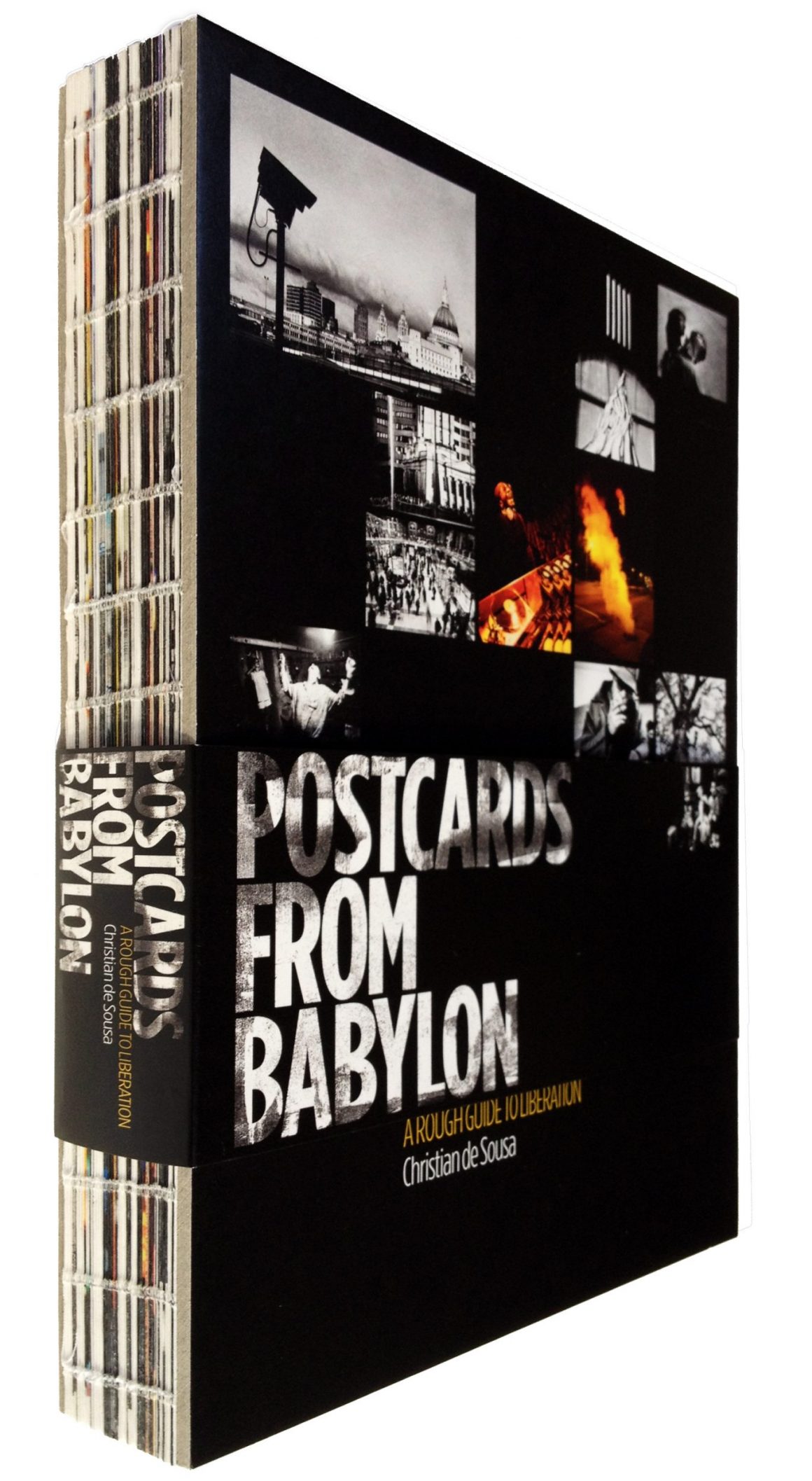 Get a signed copy of Postcards from Babylon when you join the top tier of my Patreon.